Profile

Free Account
Created on 2009-05-17 04:05:54 (#344826), last updated 2009-05-17 (435 weeks ago)
0 comments received, 0 comments posted
620 Journal Entries, 95 Tags, 0 Memories, 6 Icons

About

Mini Bio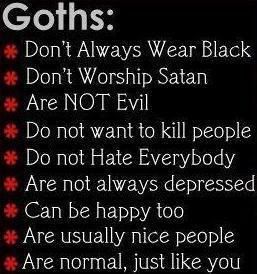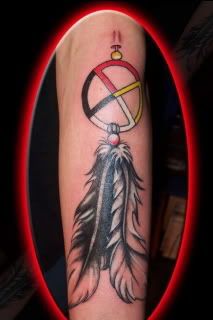 Well there's a young man in a t-shirt
Listening to a rockin' rollin' station
He's got a greasy hair, greasy smile
He says: lord, this must be my destination

- little pink houses
Its my personal understanding that only 10 percent of communication is composed of verbal/written language.
****************
A book with no cover and a twisted spine,
what you make of me is something less then true
and only real to one person, thats you.
I say that I am just me, malcontent reality,
working on being happy and free,
Laughing at the tears and ripping through the bars,
Im running full out in a footrace with the Gods;
Looking to the Moon and chasing the Stars.
*****
Lone figure standing at the edge of Oblivion,
suspension hooks and blood on his back,
arms open and trusting,
the hook strings are attached to nothing,
he is stepping over the ledge
*****
To see a good soul, go here:

OR
Donate to the Starving Artist College R/R! (Research and Reflection)
abuse him.
I command it!

Connect
alternative energy
, alternative shelter,
androgyny
,
angst
,
anime
,
aphrodite
,
art
,
athena
,
bdsm
,
bisexuals
,
blades
,
books
, bug-out kits,
butch
,
c.s lewis
,
camping
,
cats
,
celtic culture
,
celtic metal
,
cerridwen
,
chi
,
darkness
,
death
,
dionysus
,
edible plants
,
energy independence
,
faith
,
firearms
, firemaking,
first aid
,
fishing
,
folk metal
,
food preservation
,
foraging
,
freedom
,
gaia
,
gardening
,
gay
,
gear
,
goth
,
gps
,
hades
,
hekate
,
hermes
,
herne
,
hiking
,
hino rei
,
history
,
hunting
,
ink
,
kino makoto
,
kits
,
knives
,
laughter
,
lesbian
,
life
,
lifesaving
,
love
, lughe,
magick
,
makoto/ami
,
maps
,
masturbation
,
men
,
mohawks
,
mountaineering
,
native american spirituality
,
night
,
nine inch nails
,
nocturnal
,
norwegian black metal
,
odin
,
pagan
,
paganism
,
pan
,
persephone
,
piercings
,
pink floyd
,
poetry
,
power
,
preparedness
,
primitive skills
,
reading
, rock/goth/metal/trance/dance music, rural skills,
sailor moon fanfiction
,
sailor moon manga
,
sailor moon yuri
,
self defense
,
self reliance
,
sex
,
shadow
,
shaved heads
,
shelter
, slavonic metal,
slytherin
,
spirit
,
spirituality
,
survival
, survival kits,
survival skills
,
tats
,
tattoos
,
tenoh haruka
,
the cure
,
the moon
,
tools
,
totem
,
transgender
,
urban primitive
,
urban survival
,
valkyries
,
vampire
, viking culture,
viking metal
,
weapons
,
wicca
,
wilderness survival
,
witches
,
wolfsheim
,
wolves
,
women
,
woods
,
writers
heathenXwolf

People
[View Entries]

[livejournal.com]
changingone77
,
dalailamafarma
,
dizzyxupthexgrl
,
fabmadamj
,
hollykitten
,
jhohanna
,
jordan179
,
kc-anathema
,
markxiii
,
merlinwon
,
murdercake
,
pepsquad
,
phineas-north
,
sakura-night
,
sashataakheru
,
sebastian-bound
,
tempusfrangit
,
theratgoddess
,
wolfanfics

[users.livejournal.com]
misterhyde_

Communities
[View entries]

Feeds
[View Entries]

Subscriptions (0)

Linking
To link to this user, copy this code:
On Dreamwidth:
Elsewhere: